Press Releases
Congresswoman Lizzie Fletcher Announces 2020 Congressional Art Competition Winner
(Washington, DC) — Today, Congresswoman Lizzie Fletcher (TX-07) announced that Sharon Han has been selected as the winner of Texas' Seventh Congressional District's 2020 Congressional Art Competition for her painting titled Reaching Out.
"It was a pleasure to host our second annual Congressional Art Competition, and I am thrilled to announce this year's winner, Sharon Han, who beautifully captured our need to stay connected with one another with her painting, Reaching Out," said Congresswoman Lizzie Fletcher. "I would also like to thank all of the students who submitted their artwork and demonstrated such incredible talent in our community."
Sharon is a student at Memorial High School. Her art will hang in the Capitol in Washington, D.C. along with the artwork from the winners of other Congressional districts across the country. In her artwork submission, she describes her painting:
"The painting I created has a person with their hand outstretched, reaching out to make a connection with another. The person is wearing a blue shirt and the figure in front of him is blurred. This is my response to the global pandemic we are currently facing. We all need to feel close and connected with others and this social connectedness is a core human need. We all need to reach out to others now. I used bright colors in the background to trigger joy and hope and had much of the paint dripping to symbolize the washing away of our fears. Reaching Out is my hope for our future."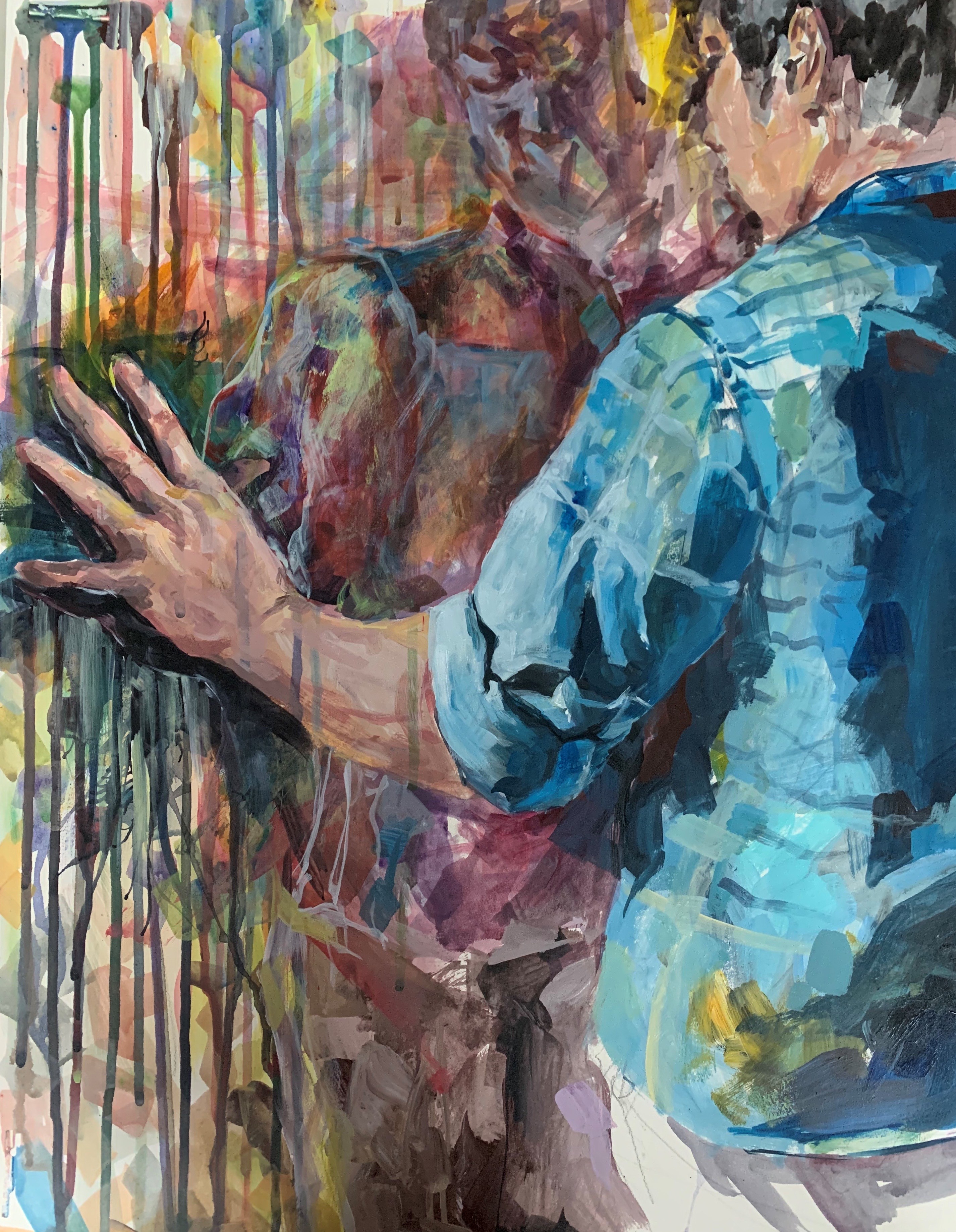 Reaching Out, Sharon Han
Every year, the
Congressional Institute
sponsors the
Congressional Art Competition
to highlight talented high school artists from across the country. The winner from each district will have their artwork displayed in the Capitol for one year. Since the competition's inception in 1982, more than 700,000 students have submitted art for display.